The use of Liquefied N2 (LN2) has revolutionized aluminum extrusion mold performance. CVS Corporation based in Gimpo, South Korea has developed a proprietary LN2 cooling process that allows production output to more than double for some extrusion profiles. Production times vary based on the geometry of the extrusion profile. Ram speed test data can be found in Figure 1 below.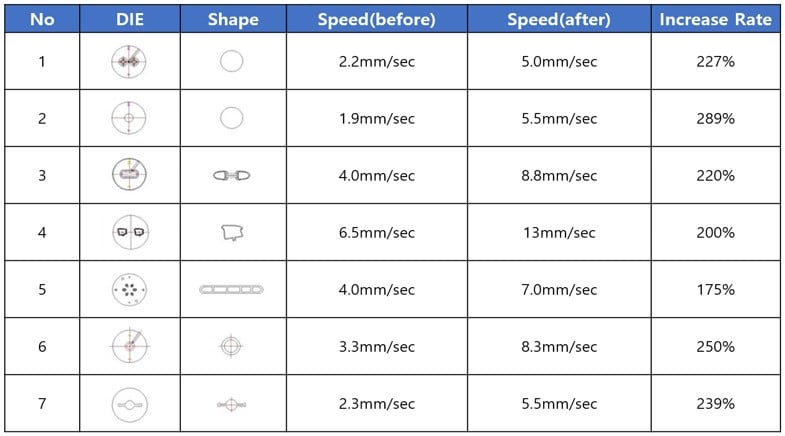 Figure 1: Extrusion Profile Table
The Aluminum Extrusion Mold Liquid Nitrogen Cooling System from CVS is designed to control the temperature of both the profile and the mold during the extrusion process. As the billet passes through the extrusion mold, the friction between the billet and the mold creates excess heat. This excess heat limits the extrusion ram speed and is the main cause of reduced productivity in the extrusion process. The CVS process maintains optimum profile and mold temperatures by using automated cryogenic proportional control valves to provide precision dosage of Liquefied N2.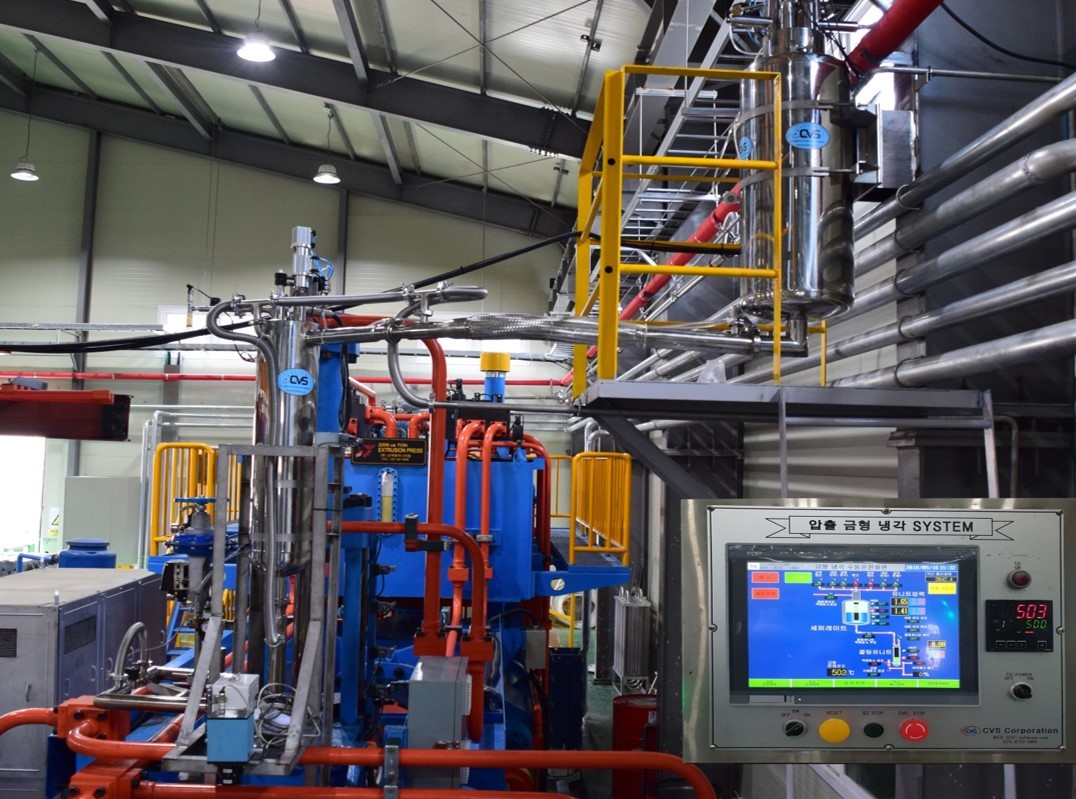 Figure 2: Aluminum Extrusion Mold Liquid Nitrogen Cooling System from CVS
Figure 3: Model DCVT-6 Vacuum Gauge with DV-6R

To deliver LN2 to the system, CVS employs their own efficient design of vacuum insulated pipe. This design incorporates the model DV-6R thermocouple gauge tube to monitor the vacuum jacket pressure. Mr. Ko Hwa-Jin specified the model DV-6R because of its proven reliability. The CVS production team uses the model DCVT-6 vacuum gauge in conjunction with the DV-6R in manufacturing.

For more detail on effective vacuum jacket insulation, see Teledyne Application Note: Ensuring a Vacuum Jacket is Working Properly​
Mr. Ko Hwa-Jin is the President of CVS Corporation and can be reached by email or website: www.ln2doser.com
Mr. Yoonk Min is the President of Inforad Corp. which is the distributor for Teledyne Hastings Instruments for South Korea. Mr. Min can be reached by email or website: www.inforad.co.kr
Wayne Lewey is the International Sales Manager at Teledyne Hastings Instruments and can be reached by email.