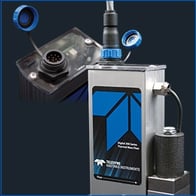 Teledyne Hastings designs and build mass flow controllers for a broad array of markets from clean laboratory environments to heavy industrial installations. Recently, we have been asked to provide our newest line of Digital 300 Flow Meters and Controllers into more demanding environments. And, we are proud to offer an optional IP-67 enclosure, which provides protection against dust and water. More on our product later in the blog.
But first, let's explore the IP, or Ingress Protection, rating system. NEMA (National Electrical Manufacturers Association) publishes a standard (ANSI/IEC 60529-2004) entitled, "Degrees of Protection Provided by Enclosures (IP Code)". The corresponding international standard is IEC 60529. The introduction to the IP Code starts:
This standard describes a system for classifying the degrees of protection provided by enclosures of electrical equipment for two conditions: 1) the protection of persons against access to hazardous parts and protection of equipment against the ingress of solid foreign objects and 2) the ingress of water.
The IP Code rates the degree of protection by using two numbers. The first number describes protection against solid particles; the second number describes protection against liquids. The Wikipedia page describing the IP Code provides a couple of nice tables to help us quickly understand the numbers.
Dust (First Number)

Moisture (Second Number)

IP 0x - No Protection

IP 1x - Objects > 50mm

IP 2x - Objects > 12mm

IP 3x - Objects >2.5mm

IP 4x - Objects > 1mm

IP 5x - Dust Protected

IP 6x - Dust Tight

IP x0- No Protection

IP x1 - Vertically Dripping Water

IP x2 - 15 Degrees Tilt Dripping WAter

IP x3 - Sprayed Water

IP x4 - Splashed Water

IP x5 - Water Jets

IP x6 - Powerful Water Jets

IP 7x - Effects of Immersion

IP x8 - Indefinite Immersion

IP x9 - High Pressure, High Temperature Water Jetting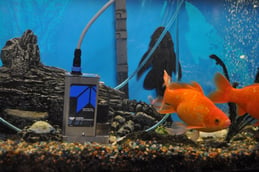 Which now brings us back to the Teledyne IP-67 rated enclosure. The first number, "6", indicates that our enclosure is completely protected against dust. The second number, "7", indicates that our instrument can withstand submersion in water up to a meter in depth for up to 30 minutes.
One side note about IP ratings, if you follow the battle between Samsung Galaxy and Apple iPhone, you may have seen an article published by CNET last September (2017). In the article, it was stated that the iPhone 8 and 8 Plus are certified with an IP67 rating, while the Samsung Galaxy S8 is rated IP68. And by the way, yes… according to Reddit, the whole putting the wet iPhone in rice thing to dry it out, does work.
In order to claim the IP-67 rating, Teledyne Hastings has sent test instruments to NCEE Labs in Lincoln Nebraska. In general, there are two tests, one for dust and one for water. Aaron Steggs, Senior Test Engineer with NCEE explains, "The testing to receive the dust rating is not trivial. There is a vacuum test on the enclosure to ensure that no ingress of dust can occur. The vacuum pressure used is 2kPa."
Aaron goes on to explain a little about the water test, "When talking about immersion testing, there is a greater chance of water being forced into any opening due to the weight of the water about the instrument under test."
In any case, we have passed both the dust and water test and now you can have the accuracy and fast response of the Digital 300 Series in an IP rated enclosure.
For more info about our digital 200 mass flow meters and controllers, please visit www.teledyne-hi.com or click the button below for more inforamation on the IP-67 version now available.