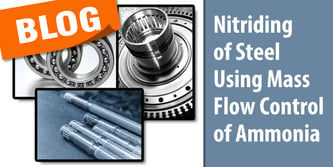 Teledyne Hastings' Mass Flow Controllers (MFC) are used in a very wide range of applications in numerous markets. In this blog, we are going to briefly explore the use of Teledyne MFCs to improve the surface properties of certain metals such as steel. Nitriding, in which a nitride layer is added, can also be used on aluminum and titanium.
There are three methods of nitriding: gas nitriding, salt bath nitriding, and plasma nitriding. ("Nitriding", Wikimedia Foundation, 1/18/2023, https://en.wikipedia.org/wiki/Nitriding ). We are going to focus solely on gas nitriding. In this process, ammonia gas flow can be controlled into a furnace at several hundred degrees Celsius. The furnace is hot, but not so hot as to risk damaging or structurally modifying the part. Now the incoming gas can be controlled using a high-capacity mass flow controller. After the gas is admitted, the ammonia molecules (NH3) from the gas dissociates into nitrogen and hydrogen at the surface of the part being treated. The monatomic nitrogen can then diffuse into the surface of the part and form a nitride coating layer.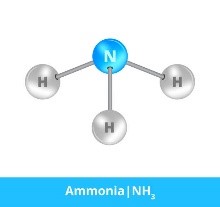 What are some of the benefits of nitriding? First, the treated part will generally have an increased hardness which in turn will give the part improved wear resistance. Also, many parts that have been treated with the nitride process will be less susceptible to corrosion.
There are many types of parts that are given nitride treatment.
Gears and splines

Shafts and bearings

Valve components

Extrusion dies

Rollers for continuous crimping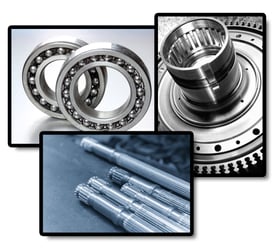 In large furnaces, high flows of ammonia gas are required, and Teledyne is able to supply mass flow controllers that are accurate, stable, and fast. We are ready to help. Contact us and we will help you size a flow controller for your nitride application.

| | |
| --- | --- |
| "A" Series shown with IP-67 | "B" Series shown with touchscreen |
In addition to our analog 200 Series mass flow controllers, we can also provide our Digital 300 Series ("A" and "B" Models) which feature excellent accuracy ± (0.2% full scale + 0.5% of reading) , fast response, and flexibility. "A" models can be built with IP-67 enclosure which offers protection against external dust and liquids. "B" models can be configured with an optional color touchscreen display. Both "A" and "B" models provide digital and analog (0-5 VDC, 0-10 VDC, 0-20 mA, 4-20 mA) input and output. Both have internal totalizer feature so the user can track the total amount of ammonia gas used in a nitride heat treat cycle. Free user software is provided (but is not required) and, for LabVIEW™ users, free certified drivers are available from ni.com.
If you have a nitride process or any other application that requires precision gas control, we would very much like to hear from you. You can contact us by phone (757-723-6531), email (hastings_instruments@teledyne.com) or via LiveChat at www.teledyne-hi.com