Several months ago, I saw an interesting article about a cool museum called the Neon Museum which is located in Las Vegas.
According to the museum's website, "the Neon Museum is a non-profit 501 (c) 3 organization dedicated to collecting, preserving, studying and exhibiting iconic Las Vegas signs for educational, historic, arts and cultural enrichment." The museum holds over 250 neon signs. Tours are given both day and, of course, at night. The main collection in the "Bone Yard" includes signage from Caesar's Palace, The Stardust Resort and Casino, and the recently added giant guitar from the now closed Hard Rock Café.
Some of the pieces are still operational and "live" shows are given nightly. Other signs are dormant and are lit up by flood lights.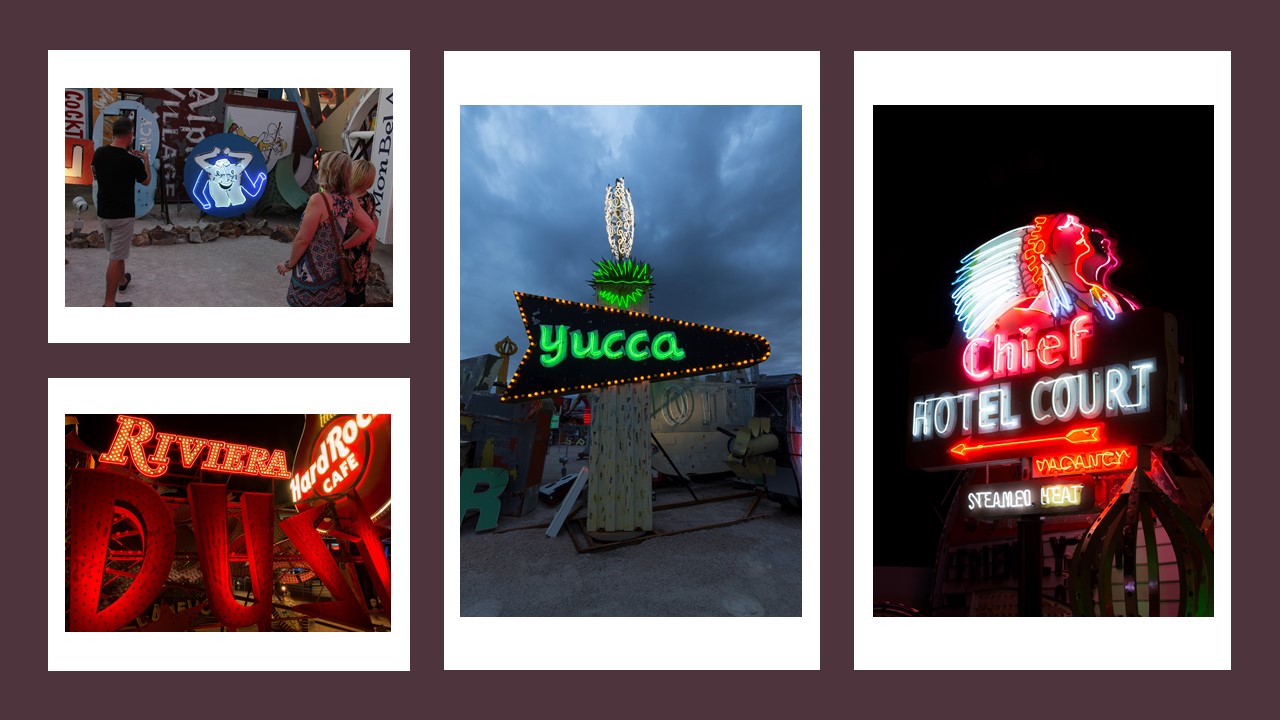 (Photos Courtesy of the Neon Museum, Las Vegas, NV)
Production of neon light tubes requires vacuum pumps and, of course, reliable vacuum measurement. Typically, glass tubes are bent into shape and then pumped to around 1 Torr and energized using a glow discharge to clean up the tube. Next, the tube is evacuated to the mTorr region. Different gases are then backfilled to a few Torr which, when excited in a glow discharge, create various colors. Neon gives the classic neon red/orange glow while carbon dioxide produces white, helium gives yellow, and mercury can be blended with neon to produce blues. In some cases, coatings on the internal surface of the glass can be used to create additional colors. When using coatings, mercury is included in the gas to ensure that UV photons are created to activate the fluorescent coating.
A nice tutorial of glow discharge characteristics with some history is given starting on page 14 in the February 2020 issue of Vacuum Technology & Coating magazine. https://digital.vtcmag.com/12727/26337/index.html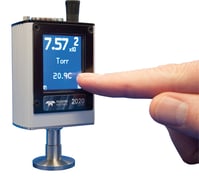 The new HVG-2020B from Teledyne Hastings is a great vacuum gauge for this application. The gauge uses two vacuum sensors: a piezoresistive sensor to measure pressures from atmosphere to 10 Torr and a thermal Pirani sensor to measure from 1 Torr to 0.1 mTorr. In between 1 and 10 Torr, the gauge uses a weighted average to ensure a smooth transition between the two sensors. The piezoresistive sensor is gas species independent, so no matter what gas is being backfilled, the piezoresistive sensor gives an accurate measurement. The Pirani sensor's response is affected by the gas species, but the user can select a gas and the correction is made.
So, the next time you see a neon light, you can think about the vacuum gauge that was probably used to manufacture the gas tube. And if you're ever in Vegas, check out the Neon Museum!
For more information about any of our vacuum gauges or our complete line of mass flow meters and controllers, we are here to help. You can contact us at hastings_instruments@teledyne.com , Live Chat on our website www.teledyne-hi.com , or call 757-723-6531 (800-950-2468). And to learn more about the HVG-2020B Vacuum Gauge, click the link below, "5 Reasons you need the HVG-2020B Vacuum Gauge."